I've been meaning to write this wrap up post for a few days now. Life got in the way.
On Monday evening when heading up to bed I got a nasty head rush. A rush that quick turned into an instant migraine. It had me in the throes of bowing down the porcelain gods all the way into Tuesday. At 4AM Tuesday morning my husband woke up to the sound of a loud bang; only to find me collapsed on the floor in the bathroom. I had collapsed from exhaustion and dehydration. After pumping some fluids into me and gravol, he managed to get me settled in bed. I woke up midday Tuesday to find he had taken a flex day so I could rest. He continues to amaze me. I don't know what I'd do without him in my life.
Today, I'm feeling so much better and am getting caught back up on everything.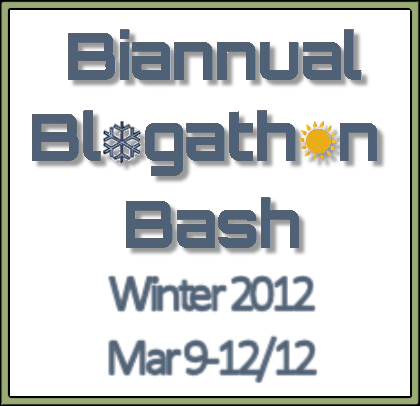 In total I spent 10 hours of the total 72 hour blogathon working on my blog. I scheduled 9 blog posts in the queue, made 3 posts live and worked  on some HTML coding behind the scenes. I also made a point to catch up on my favorite blogs and provide some overdue comment lovin'.
I'm very happy with my outcome from the challenge, especially considering I was latecomer to the crowd.