Today marks the start of the Winter 2012 Blogathon! A 72 hour event that takes place from 8AM EST on March 9 through to 8AM EST on March 12. Who doesn't love a little marathon blogging and challenge?! I know I do. I thrive off of that.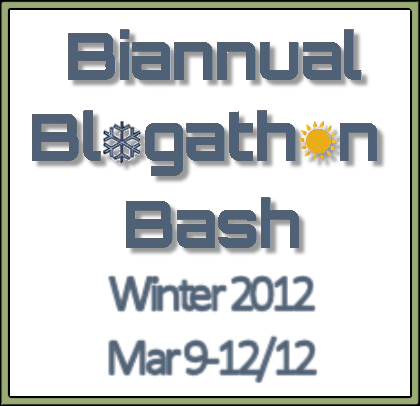 I will not be blogging straight through the 72 hours. My fingers truly would not appreciate me if I did, and well… I have a life.
Over the next 72 hours, I plan to…
Write as many posts as I can and schedule them for posting over the time that I'm on vacation.
Clean up loose ends and streamline out-of-date or new networks.
Catch up on my favorite blogs and participate in some comment lovin'. Who deson't love a little lovin'?!
Write and post a very personal blog post this weekend. It isn't going to be easy, but I need to get some stuff of my chest.
Research switching blogging platforms. My current platform has been giving me headaches lately. I'd love one that gives me free reigns.
While this is a blogathon challenge, I also look at it as a chance to catch and streamline my blog! A welcomed opportunity.